Do you like my hacking? If so, please consider leaving something in the

Follow Spritesmods on Twitter!
Conclusion
The unit works quite well as a mood light: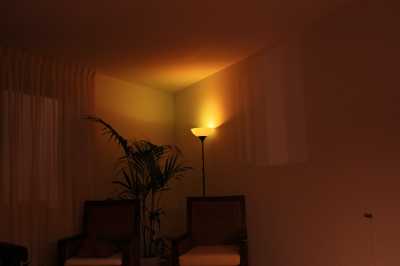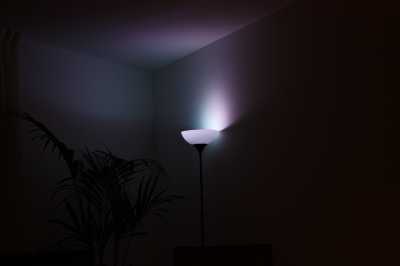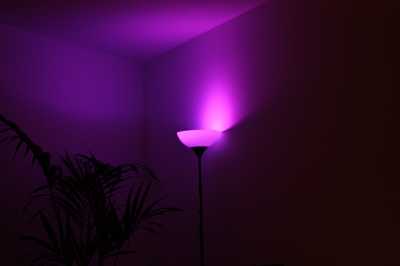 It's a bit too bad that after I've built the device, I found out that DealExtreme has a RGB-ledbulb for just a bit more than the component costs of my device. It is controlled by IR instead of my RF-solution, but still: if I'd known the product existed before I made this one, I would have tried hacking this first. Ah well, we live and learn, and I've ordered one to make fitting an RGB-led into my second bulb easier. If anything, I've gained some insights into LEDs and buck-converters with this project, and that's worth something too.
15 comments