Do you like my hacking? If so, please consider leaving something in the

Or use Bitcoins:


Current contents:
EUR75 (about $82.5) and a bunch of cool hardware.
Follow Spritesmods on Twitter!
Results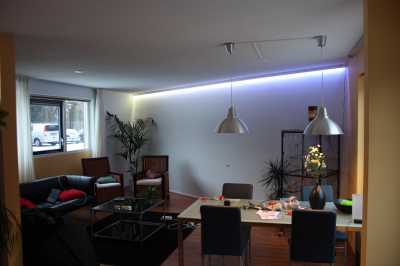 The LEDs power on all-white until they are told to do otherwise. This is just after hanging them up: you can still see the holes the screws are in if you click on the image.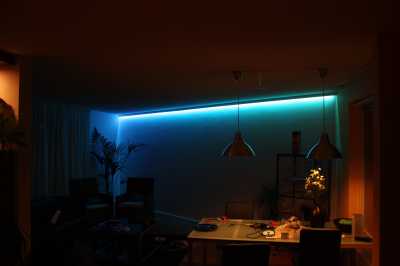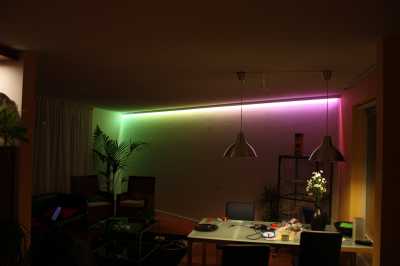 With colors. When it's dark outside, the effect is even prettier.
I made a quick-n-diry movie of some possible color effects, to demonstrate the hardware. The movie unfortunately is a bit over-exposed, but the effect should be clear.

original
The firmware, for what it's worth, and the PCB-design are licensed under the GPLv3, as usual, and can be downloaded here. There's a little demo-program for the PC included too. I still need to research some more effects: for example, having my very own automatic sunrise oughtto be a nice thing to have when I'm sleepily having my breakfast in the dark winter times.
20 comments