Do you like my hacking? If so, please consider leaving something in the

Or use Bitcoins:


Current contents:
EUR75 (about $82.5) and a bunch of cool hardware.
Follow Spritesmods on Twitter!
Finishing it
I could have built the complete device inside a really nice casing and make it seem like a professional device. I didn't. Instead of it I only took the most minimal steps needed to provide protection to the electronics: I screwed a piece of wood (MDF, actually) to the back of the LCD.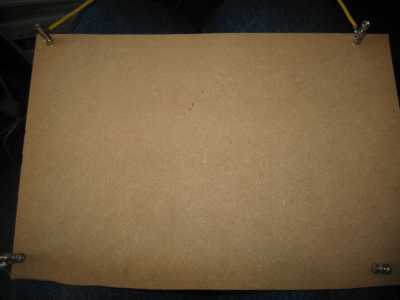 The piece of wood.
The 'poles' on which the LCD can be screwed, actually are these little thingies you use to keep some distance between the motherboard and the backplate of your PC. I had enough of them lying around, and they seem to do the job perfectly.


A Multitool has been used to make sure the screws don't stick out
Finally, the touchscreen was fixed with ducttape, which ended up covering the wires to it nicely, too. While unintended, the shiny black tape gives the device a nice, PSP'ish, look.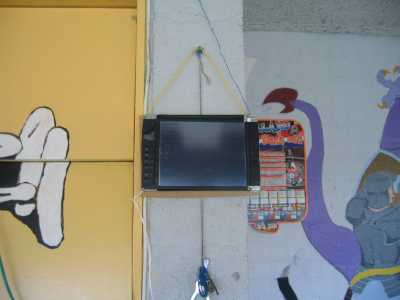 The final hardware in place