Conclusion
So what did it look like? Well, here are some pictures.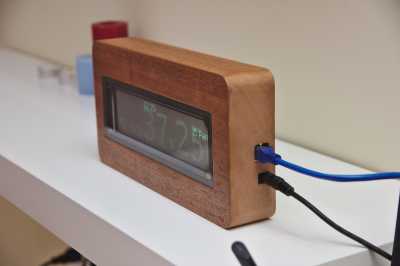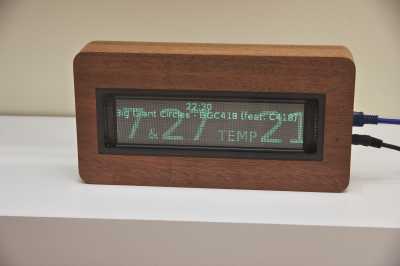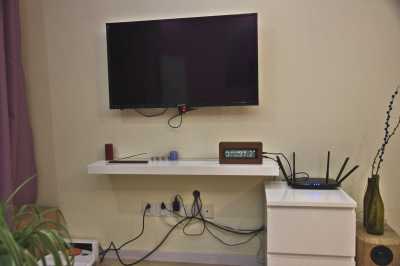 And a video:

I'm quite pleased with the end result; the box looks simple but stylish and I find myself glancing at the information presented on the screen fairly often. Initially I was afraid that the lack of ventilation holes may lead to overheating of the VFD (which is using something like 10W of power), but it seems it can get rid of its warmth well enough via the front screen. I may think about adding some green foil to the front of the screen to increase the contrast of the view some time in the future, but for now the screen is bright enough to be readable in all circumstances and I like the fact that you can see the internals of the VFD.
As usual, the sources for the program controlling the display and the tool generating the burn-in compensation data are available under the GPLv2. You can get them using Git:
git clone http://git.spritesserver.nl/vfdrpi.git/
The exact docs on how to modify the VFDs PCB and how to hook it up are also in there, in case you happen to find exactly the same VFD as I have. If not, feel free to use it as a template for your own display. Also in the Git repository is the STEP file for the case design, plus some notes on how to use it. As usual, if you use this code in your own design, I'd love to receive a
note
.
7 comments