Do you like my hacking? If so, please consider leaving something in the

Or use Bitcoins:


Current contents:
EUR75 (about $82.5) and a bunch of cool hardware.
Follow Spritesmods on Twitter!
The box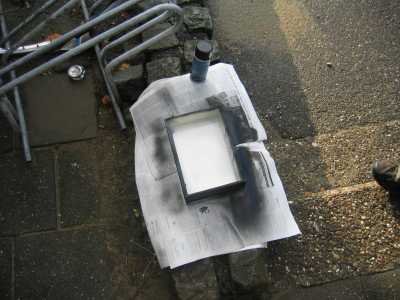 We start with a nice box. It's painted black on the outside and white on the inside, to reflect the light better.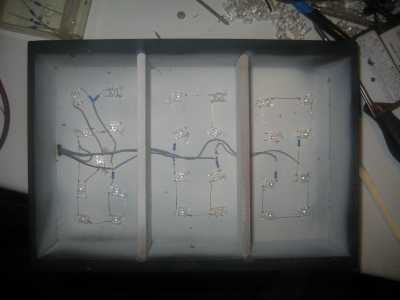 As light-source, we've used some bright leds, ofcourse in combination with a current limiting capacitor. The BUZ11s can switch much more, though, so using 12V lightbulbs or CCFLs would work too. You can even wire the device to, unlike other terror indicators, do something about the danger, too: just wire an old 12V PC fan in series with the red light, and the level of smell can go down much quicker.

The terror-levels are printed out using a color laserprinter. I'd love to offer the design, but I kinda lost it, so you have to make your own... On top is some plexiglass to shield the indicator from dust.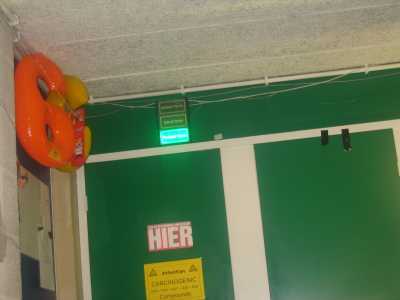 And eventually the toilet terror indicator nded up above the door of our toilet. The electronics and the speaker are behind the box of the indicator.
This article has been published before in Elektor. Thanks to D_Dragon (Chris) for the help with the casing.
18 comments